Monthly Archives: April 2016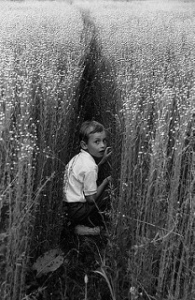 This Friday, April 22nd is Earth day, a global day on which it aims to inspire awareness of and appreciation for Earth's environment. As we all know, this planet we live on needs our love and attention, so I thought that we could dedicate this week's post to all things Earth. Maybe this will inspire you to work on your garden, plant a tree or clean up a littered (dirty) beach. Do you recycle? Maybe now is a good time to start!
Here are some fun links from around the web to get you motivated and at the same time help you learn some new vocabulary;
Earth Day quiz from The Guardian
Some great videos and a quiz on what animal are you? from Google
Why Trees? A great explanation on why we need to plant more trees and a global map with events near you.
Animals that might not survive 2016 
One man's goal to preserve nature's sounds for future generations
And finally, if you loved these links, here is a whole page dedicated to videos and articles on Earth Day
Have a great week and stop to smell the flowers!
Photo Source: Bernard Chevalier
---
If you have been reading our blog, you know we had our 2nd edition of the round table last Thursday and as expected, it went fabulously well.
I surprised everyone with their choice of Lemon or Cucumber Gin & Tonics to lighten up the mood and we quickly got started on our round table on Creativity in Business by asking students to define what creativity means to them and here is the result: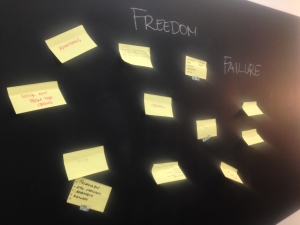 We had a great time comparing creativity and sharing our experiences. We also discussed what we would need to do in society to change the lack of creativity in our competitive driven business world.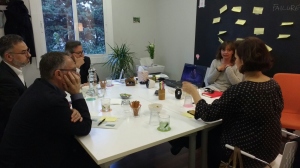 You still have 3 more opportunities to join us! So make sure you sign up for a cocktail and inspiring conversation:
Thursday, April 28 | Finding your motivation at work hosted by one of our round table participants!
Thursday, May 26 | Storytelling hosted by Madeleine
Thursday, June 30 | Today's Social Media and Technology hosted by Heidi
Where: Espai 290 | Aragó 290 Principal, Barcelona 08009
When: Last Thursday of every month from 19.00-20.00h (see calendar above)
How Much: 10€ per session *10€ per person includes material and a surprise drink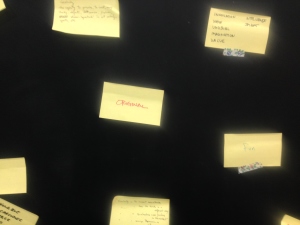 ---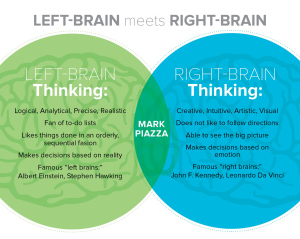 This Thursday, April 7th from 19.00h-20.00h, we will be discussing and perhaps even arguing the importance of creativity at work. Whether you are a firm believer of right and left brained people or think that business does not mix with creativity, this talk is for you!
We look forward to seeing you there and remember, this is an all-level friendly group and all students or non-students are welcome.
Confirm you will be coming at hello@heidi-schmidt.com
Where: Espai 290 | Aragó 290 Principal, Barcelona 08009
When: Thursday, April 7 from 19.00-20.00h
How Much: 10€ per session *10€ per person includes material and a surprise drink