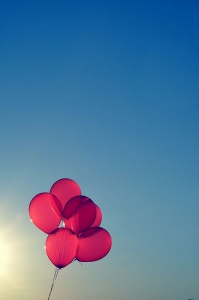 Well, here we are again…A new year. New chances. New possibilities. I do not know about you but I tend to get inspired at the beginning of the year and allow myself space to think of new objectives, challenge myself physically and or mentally and allow myself to take a risk or two, even if they are minor.
If you think about it, all of our new year resolutions are symbolic since we could begin at any point in the year, but I like to think that changing that last number on the 201_ makes all the difference! So join me in this challenge on changing a few things in our day to day and making this world or at least ourselves a little better.
Since well-being seems to be the current trending topic, I thought  I would focus this new year's resolutions on a few personal and simple changes such as:
1. Reading more…at least one new book a month
2. Exercise…whether it is walking more, running or swimming but forcing myself outdoors more often and not just to run after a bus!
3. Make some art…that includes writing, painting or producing something with my hands and hopefully imagination.
4. Watch a performance…I need to get out more and see live performances (theater, music, dance) anything that involves people and noise
5. Talk more with friends and send less text messages…
and most importantly, start doing more fun activities with all of you. SO get ready! I will be hosting a series of activities to get you outside the classroom and using English with others.
Really looking forward to this year being a good one and sharing it all with you!
Happy 2019 and here's to new beginnings
PHOTO SOURCE EElizabeth Playy