Monthly Archives: April 2015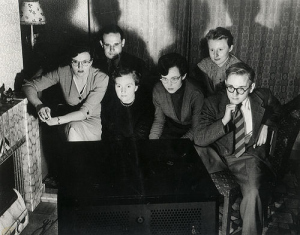 Our next objective on your list is watching or listening to English more frequently. I know we cannot tell you enough times how important it is to listen to English as much as possible, but we really do want to emphasize this. So, this post will be on doing just that…watching something, anything, in English at least 30 minutes a week. C'mon, I know you can do that!
Here is what we suggest:
Claire Suggests:
If you fancy watching a film to challenge and improve your listening skills go to the cinema and watch Selma in original version. It's a phenomenal film full of history, amazing acting and great for your English skills! Enjoy!
(Heidi adds: Just go to the cinema and watch anything in original version…it really is not that bad!) Here are some cinemas that show original version movies in Barcelona:
---
 In Barcelona, many cinemas offer half price ticket deals on a Monday night. This is subject to change and depends on the individual cinema. If you are looking for the half price deals it is best to check the website of the cinema that you are heading to and see if they offer the Monday deal.
Madeleine Recommends:
For learning useful phrases and slang: BBC Podcasts-The English We Speak
If you fancy a change from TED talks, I would recommend watching some of these "Do Lectures."  They focus on similar subjects, but the whole set up is much less formal, (normally the speakers spend the weekend on a campsite together!). The series travels from Wales in the UK, to Australia and the U.S., so it's good for testing your comprehension of different accents.
The School of Life is a fantastic project and the Sunday Sermons are a series of talks from invited writers, psychologists, philosophers. My personal favourite is this talk from the great Ken Robinson:  http://youtu.be/-M8Hl5MUr8w (The Sunday Sermons begin with a 'hymn', a song which everyone sings from a hymn sheet.) For this sermon, it was The Eye of the Tiger, by Survivor. The School of Life Sunday Sermons
This short film on TedEd from the film festival Tropfest
Heidi Recommends:
StoryCorps Animations--Real stories about real people. Sometimes a little emotional, but really so lovely and you get to hear real people speaking.
Aeon Video–Amazing stories and documentaries on and about people.
Soul Pancake are feel good videos that make you smile
BBC's One Minute English News (Yes, ONE minute…I am sure you have that free in your schedule)
TedEd You can learn about anything and everything in under 10 minutes.
Ted.com is always a winner in class
And as many of you know, I am a F-A-N of podcasts. It is another way of listening and really having to listen. Here are a few of my favorite, but I have more if you want:
You really have NO excuses now…So, who wants to go to the movies with us?