Monthly Archives: January 2016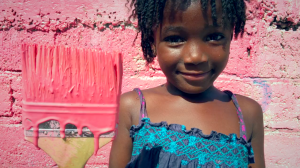 https://aeon.co/videos/how-a-massive-painting-project-is-transforming-a-haitian-slum-through-colour
This week we are making room for a very compelling (interesting) post from Madeleine!
Our last post was titled Blue Monday, and that got us thinking about colour, or a lack of (not much,) colour! Some parts of the world are not lucky enough to enjoy the Barcelona blue sky this time of year, and the sky is mostly grey and the light is dull, (lacking brightness.) If you live in these kind of countries, it is not surprising that people start to feel a little depressed.
So, in celebration of all things colourful we would like to share this video about a transformation of a hillside slum in Haiti. So beautifully simple and inspiring.
After watching the video, try to think of how many adjectives you can think of to describe colour? Yes, it's pink or green or blue, but what kind of blue?
Here are some adjectives to help you, and remember that some of these words can also be used to describe other things too.
Intense
dull
pale
subtle
radiant
rich
light/dark
luminous
shiny/matt (Am. E.: Matte)
dusky
neutral
bold
cold/warm
deep
fresh
soft/hard
sober
vibrant
vivid
translucent
Descriptive language really helps you to communicate well in another language, so go on, don't be afraid to use some adjectives!
Note: Did you notice the spelling of the word colour in this post? In British English the word is spelt with a 'u' and in American English, we drop the 'u'. British English: colour American English: color
There is a story behind why the Americans spell some words differently from the British, but we'll save that for another post!
---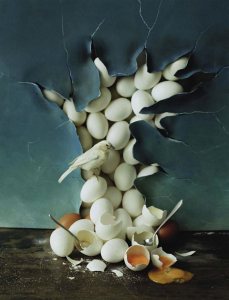 According to the news today, January 18, 2016 has been named as #bluemonday or the most depressing day of the year. We had no clue this even existed! But apparently they even have a mathematical equation to determine when Blue Monday is.
But, we won't pay attention to mass media today, will we? Instead, we have come up with some fun articles on how to beat (win) blue Monday and have a bright start to the week!
Bibliotherapy: Reading can make you happy
Spelling tests to keep busy and challenged (Tim's recommendation)
And in case you are still doubtful, the advantages of learning a second language
Have an excellent Monday!
---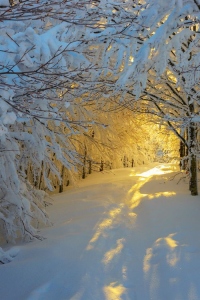 We are four days into 2016 and about to put our shoes out for those 3 wise men and their gifts. In the meantime, we have had enough time (and days off) to give some thought to what we want 2016 to look like…right? Or maybe some of you are more of the September resolution kind of person?
If January is your month to shake off the previous year and start fresh with new goals, this post is just for you! Have you ever wondered where the idea of New Year's resolutions come from anyway? Find out from this short video:
And this short article explains The History of New Year's Resolutions
We have gathered some interesting links on New Year's resolutions and what to expect for 2016 in regards to reading material and food:
50 New Year's resolutions and how to achieve them
Top 10 healthiest New Year's Resolutions
Vegetables likely to take over your plate in 2016!
What makes a good life, happy? VIDEO
What to expect in 2016 (according to The Wall Street Journal)
Books to Read this year (according to Brooklyn Magazine)
Top 10 Movies to watch out for in 2016
May it be a fun year for you all and full of health, happiness and accomplished resolutions!