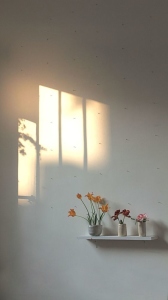 It has happened to all of us. We really want to put the pedal to the metal (to exert maximum effort) and study. We want to prove to ourselves that we can learn something and improve, but sometimes, it is so difficult to find the time and much less the energy to sit down and study.
Today's post is dedicated to all of those who just feel too tired to sit down and study a little. Hopefully, these tips will help you organize your time a little better, know when is the best time to study and how to study. You all invest so much time, energy and money into learning, so let's take advantage of it!
1. Critical or Not Critical?
Before sitting down to study, and if you feel extremely tired and just not inspired, ask yourselves this, "Is it critical I study right now or can it wait?" In other words, if you have a very important interview, presentation or exam, make the effort to sit down and study, even if it is just for 30 minutes. But if this is something that can wait, then wait! You will not learn by forcing yourselves to memorize and do work that is not motivating. Step away, get some rest and try again tomorrow and perhaps try some of the tips below. But do make sure you are not using the excuse of being too tired to not study! We need to be disciplined and consider re-evaluating how we prioritize our time.
2. Change your study time to fit your energy
This topic is key when deciding when to study. Most of us already know if we are morning-people or night-owls. When are you at your best? Early in the morning or late at night? Decide when you learn best and make a gap in your schedule to study then. Whether it is reading for 15 minutes, listening to the news for 5 or doing a few workbook exercises, set aside time in your agenda to stop and study. I suggest setting an alarm or reminder on your phone to help you remember that now it is time to study. If you find that during the week it is too challenging, even though I am a firm believer that we all have 5 minutes to listen to the news, then set aside some time on Sunday to study. It is like going to the gym! You have to force yourself but once you pick up the habit it becomes so much easier. Trust me!
3. Do the easy things first
If you find that you are too tired to sit down and read or finish that homework assignment your teacher left you, then do not force yourself to do it. When we are tired, our cognitive thinking requires much more energy and many times it is futile to force ourselves to focus on something that will only make us more tired. Perhaps consider watching something online like this, or this or this or do some household tasks that need to get done to free up some time to study tomorrow. Any little attempt you make will pay off in the long run.
4. Wake yourself up
As easy as 1, 2, 3 before sitting down try the following:
Drink a tall glass of water
Have a shower
Serve yourself a cup of coffee or warm tea and grab a cookie or two
Get some fresh air (I find going out for walks is a real winner and helps me clear my mind and get more creative. Take a look at this 5 minute video that talks just about that: Want to be more creative? )
Do 5 minutes of housework
Put some loud music on and dance and sing…your family and friends will love you for it and might even join in the fun!
5. Study with lots of breaks
Do not set out to study for hours without taking some breaks. You can try different ratios of time to benefit your study time. For example, try 25 minutes of studying, 5 minutes to get up, stretch or go to the bathroom. Or 30 minutes of studying, 15 minutes to break (again, take a short walk, have a snack or call a friend!) or even 60 minutes of studying then a 30 minute break.
It might not seem like you will get much done but if you are diligent about the time, you will see how staying focused will help you finish your studying tasks. It goes without saying that you need to set your phone aside, very far from you and put it on silence so as to not get distracted.
6. Are you getting enough sleep?
This next question might sound silly but is very important. We all know that getting a good amount of sleep helps us in being better thinkers, have quicker reactions and feel more motivated. SO, make the effort to get yourself into bed and have at least 7 hours of sleep. You will be a happier person. Also, studies have shown that looking at a screen right before going to sleep disturbs your sleeping patterns,so try to set aside your screen time at least 30-60 minutes before going to bed. Try reading instead or simply laying in bed and doing some breathing exercises until you doze off. Believe me, you will doze off!
Another issue to consider is what you are eating before going to bed. Check out this blog post on what foods can help you sleep like a baby!
There are many other things we can do to guarantee a full night's rest
7. Are you too busy?
In our fast paced world today, we tend to put much more than we can handle on our plate so perhaps now is a good time to re-consider if everything we are doing is worth the energy and time it is consuming. We all want to learn something new, spend time with friends and family, do sports, work and the list goes on and on and on but perhaps we do not have to spread ourselves thin. Sit down and look at your agenda. Is there anything that you can set aside for another day? With all these activities, we eventually reach a point of burn out and risk not doing anything at all. So evaluate yourselves, set your priorities straight and start tackling those things that have more urgency. You will feel less exhausted, more productive and accomplished.
Life is short so let's focus on those things that make us feel fulfilled and that help us grow!
And just in case this has inspired you to take on the challenge to study, here are some ideas to help you get started:
Great Ted Talks videos for language learners
Local news in English and this and this and this!
Photo Source and inspiration for this post from here